Rates

I charge for my clinical experience and expertise. My heart is free. Fees for individual psychotherapy at 45-60 minutes is $70/session. Couples sessions are $90 and are 90 minutes long. 10% of my practice is reserved for very low fee and sliding scale clients. Please contact me to ask about your individualized fee.
Payment
You are welcome to pay for your sessions through a debit or credit card. See below for insurance information.
I like to suggest that we securely store a form of payment on file through therapypartner.com for all of your sessions, based on the fee you agree with. The reason for this is to make it easier for you to focus on yourself and not spend time in sessions on the subject of payment. I am deeply committed to the therapeutic climate and want your therapeutic experience to be focused on you and your treatment goals.
By allowing you to use a credit or debit card, I can avoid taking time away from your therapeutic work to check you in and process payment.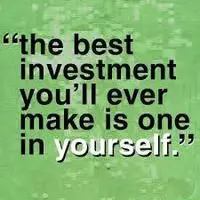 I recommend you use or obtain a zero or low interest credit card
just for therapy and health purchases, (prescribed and non-prescribed items such as icepacks or relaxation apps). That way you can easily see your tax deductions for the year. Go to this link to find a good credit card:

https://www.nerdwallet.com
Each month you may receive a "Superbill Statement" which you may use to obtain reimbursement payments from an insurance carrier or use on your taxes as a medical expense receipt.
If you agree with the above, you can fill out the electronic payment form at the back of the intake packet from this page or better yet, from the one emailed to you.
PRIVACY POLICY
Your privacy and safety are my pleasure to protect. I have used TherapyPartner as my way to charge clients for over 15 years and have never had any credit cards compromised.
I collect personal information from you and keep it private and confidential. Unless you say you want your information shared (in a written statement and signed), I will not share your information. If you want to have your bill paid for by a spouse, partner, or parent, please initial that part of the intake packet. When you fill out your payment information, you are consenting for me to lock it in TherapyPartner's hands.
Insurance


I DO NOT BILL INSURANCE DIRECTLY or ELECTRONICALLY. However, I will help you get reimbursed. I need to have payment

on the day of service

and then you file a claim to get reimbursed. Reimbursements usually take about 2 weeks to a month.

If you want to get reimbursed by your PPO* insurance company, services may be partially covered. Please check your coverage carefully by calling the 1-800 number on the back of your insurance card and asking the following questions:
If you have paid me first, do not have your insurance company pay me. Have the check sent to you.
*Please note that HMO insurance, MediCare, and MediCal do not cover my services. Please call the number on your insurance card and ask for therapists they recommend for you.

Reduced Fee
As mentioned earlier, reduced fees are available on a limited basis. Do not hesitate to ask about this-- you may qualify!
Cancellation Policy
If you do not show up for your scheduled therapy appointment, and you have not notified me at least 24 hours in advance, you will be required to pay the full cost of the session. Insurance does not pay for missed sessions. Please text me at 949-229-1138 to reschedule or cancel.
Contact
Questions? Please contact me for further information.
You and your family deserve peace of mind in this troubling world . Make an appointment here .